ACS Cincinnatti Sends 2 Letters,

but DOES NOT RESPOND

Up to Admit or Deny Index
It is my assumption that the following two letters are in response to my single letter to the unknown IRS employee in Cincinnatti.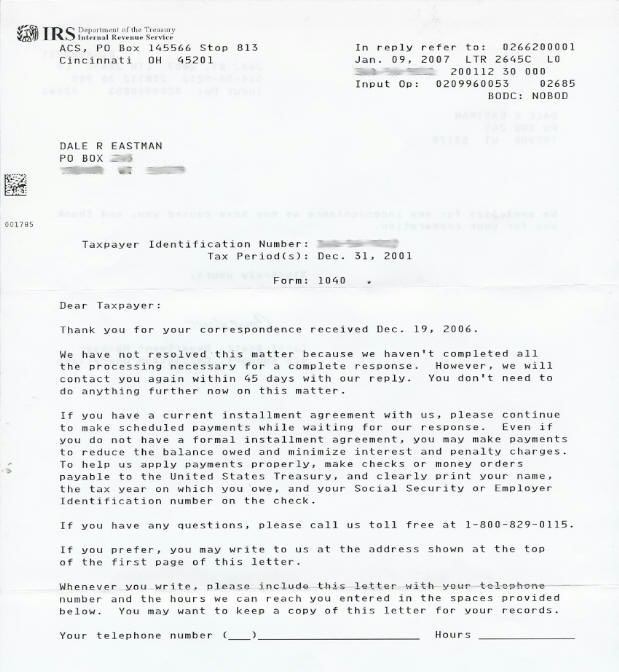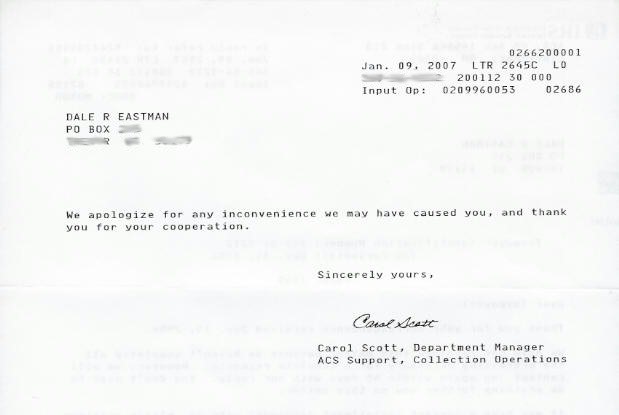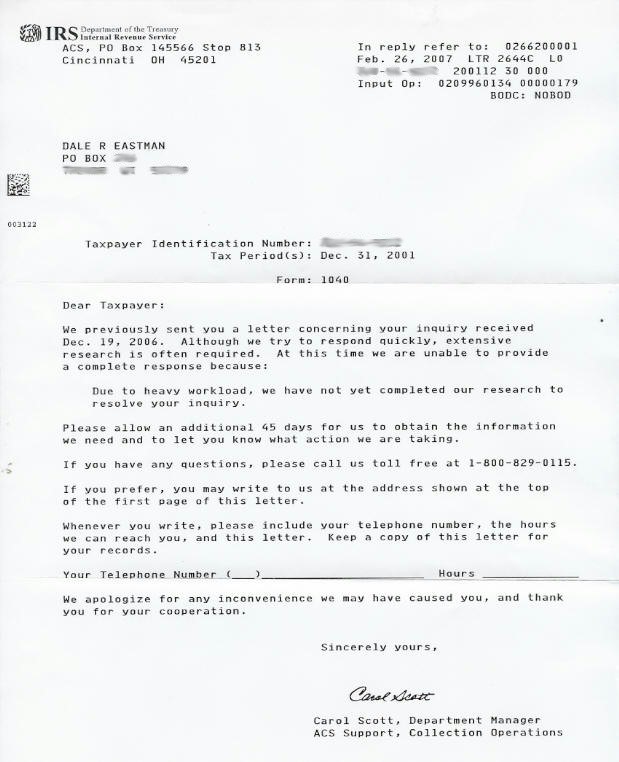 I held the first letter back from posting on this web site, because I was hoping that the impossible would happen. I was hoping that the IRS would answer straight-forward questions about tax law.

Stay tuned, more to follow.